Regular price
Sale price
€5.99 EUR
Unit price
per
Sale
Sold out
Our Freezer Meals E-Book is packed full of advice on how to get the most out of your freezer. From top tips on freezing food, how to do it safely and over 30 recipes for you to batch cook and freeze them.
Batch cooking is a great way to save money, reduce time spent in the kitchen preparing meals and prevent food waste, and this E-Book contains lots of advice and recipes to ensure your batch cooking is a success!
Includes advice on how to stop food waste and get the most from your ingredients
Freezer safety - lots of tips and advice

Over 30 delicious, healthy recipes for the entire family to enjoy -including breakfast, chicken, beef, fish, vegetarian, smoothies and slow cooker friendly recipes
View full details
Customer Reviews
Such a great E-Book
I love how this ebook gives advice on how to freeze different types of food! I love all the recipes, the methods are easy to follow and it's great to have details on how to freeze each recipe
Super recipes and advice
This is a fab addition to my recipe books - lots of helpful tips and advice on freezing food, what to do with leftovers etc. The recipes are tasty and filling - and not complicated which is always a bonus!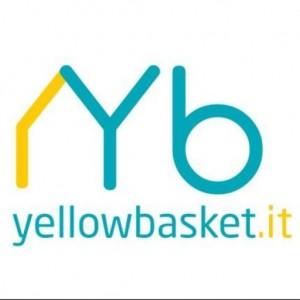 M
01/17/2023
Marta

Ireland
Delighted to get my hands on this ebook
I decided to start batch cooking this January. I have been following Mummy Cooks for some time now but never got around to it. Choosing at least 3 recipes was easy to start with. We loved the enchiladas, beef tagine and chicken and brocolli bake...yummy. Thanks :)
A little about us
Hi, I'm Siobhan!

I'm a Mum of two girls with a passion for nutritious, home cooked food. When I started to feed my first daughter Ashleigh, I loved to batch cook her baby food. It frustrated me that it wan't easy to get hold of decent quantity, practical little pots without them costing the earth. I therefore decided to create the best solution for portioning and freezing food.


I set up Mummy Cooks as a way of inspiring, educating and empowering parents to feed their children healthy, home cooked food.
Learn More
Our Weaning Pots

Our Weaning Sets include all the portion sizes you need to support each stage of your baby's feeding journey. You will have plenty to batch cook and freeze portions for later use; so you can spend less time in the kitchen and more time having fun with your baby. They're also perfect for carrying snacks when out and about.
We hope you enjoy our pots and that our products help you give your child a love of nutritious home cooked food... just like I've given my two girls.


Happy Feeding!
Siobhan Berry
Latest Advice
One of the most frequent questions I get asked is what do I feed my baby when they are unwell. Here I have put together some tips and recipes for when...

One of the most frequent questions I get asked is what do I feed my baby when they are unwell. Here I have put together some tips and recipes for when...

Continue Reading