Did you have a lovely Easter holiday? We enjoyed our annual visit to the Mad Hatters Tea party and it was great to get plenty of fresh air and enjoy the surroundings. The kids had more fun gathering at the easter egg hunt and had less interest in indulging in all the easter eggs they had collected.
Now that the Easter holidays are over it's time to clear out the sweet press or thin it down so you can get back on track a lot faster. Here is a great tip to help you.

Clear out the excess chocolate - let's face it 4 eggs is too much for a small child and it's usually the adults that help finish it off!
So to avoid the temptations why not freeze your chocolate for future use? This is perfect at Easter, but is great any time of the year if there is a chocolate overload in the house.
How to Freeze your Chocolate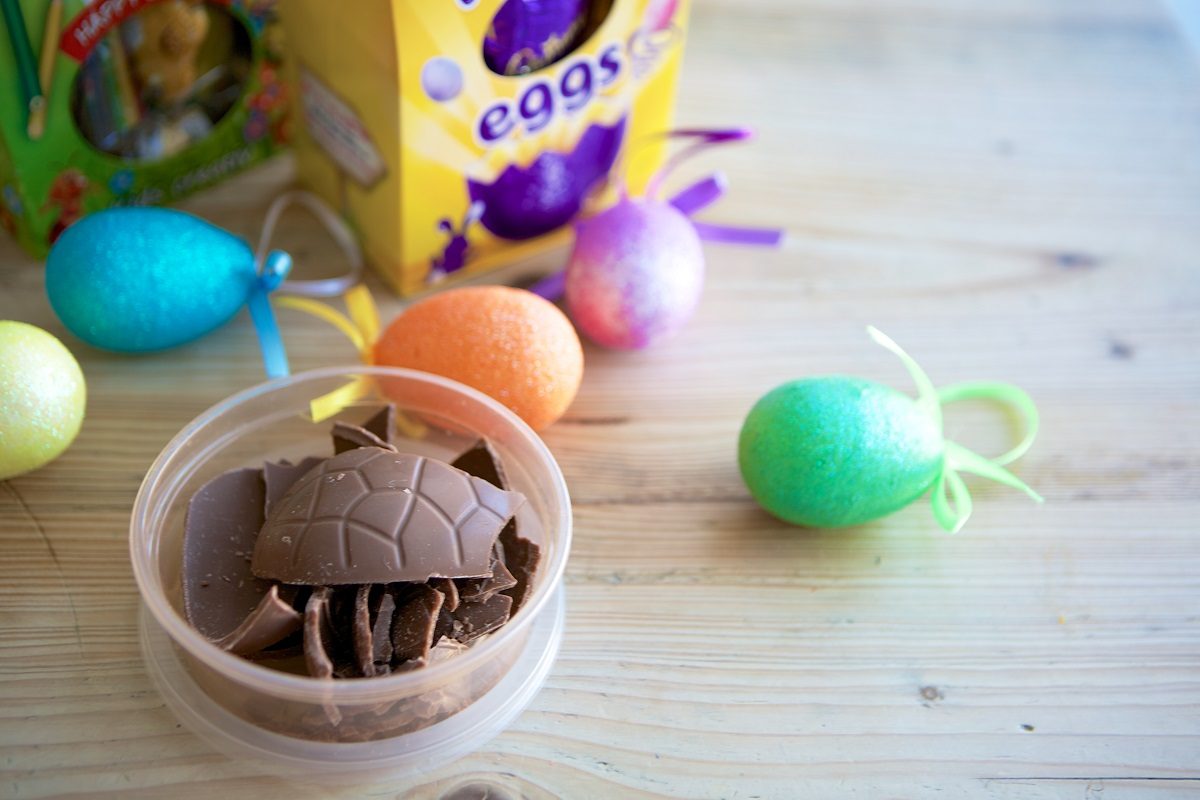 Store your chocolate in airtight Mummy Cooks Portion Pots. The Adult Pots are the perfect size, or for larger amount use our Double Child Portion Pots.
Place it in the fridge first for about an hour and then into the freezer. Drastic temperatures changes can result in condensation and alter the appearance and texture.
When you remove your chocolate allow it to defrost in the fridge as again, freezing it will result in condensation and texture issues. You are now ready to use it in baking or as a treat.