While experimenting in the kitchen, children learn about healthy eating and nutrition. Having children participate with cooking meals or snacks helps them make better eating choices and try new things. It also introduces children to the cooking process and how things change from one thing into another through cooking or baking. Picky eaters are also more apt to try the foods they've cooked. I am not much of a baker, however baking a simple fairy cakes recipe means your kids can get stuck in with baking.

Try getting your kids involved in cooking it is a great activity to do together!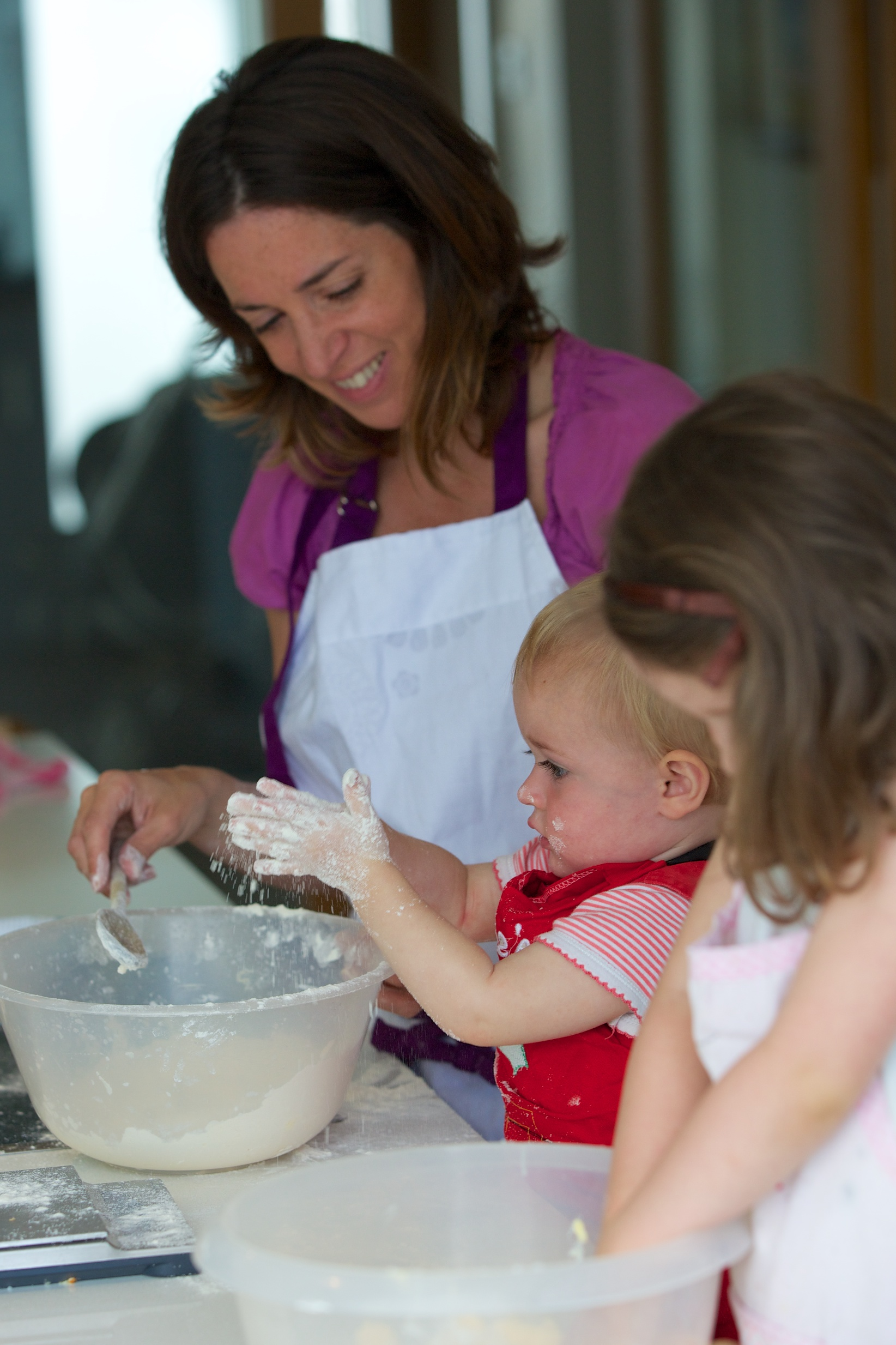 Here we baked some fairy cakes as a treat on a rainy day. Even my 17 month old got involved and loved the cleaning up!

Makes 10 cakes
Ingredients
For the cakes
140g softened butter or margarine
140g golden caster sugar
3 eggs
1 teaspoon pure vanilla extract
125g self-raising flour

Topping
225g icing sugar, sieved
about 2 tablespoons warm water
a few drops of food colouring
Method
Preheat the oven to 190C. Line a bun tray with 10 paper cases.

Cream the butter and caster sugar together (kids love this part and it lets them use their hands –just make sure they are clean!)

Add in the rest of the ingredients and beat for 2 minutes until smooth.

Divide the mixture between the cases so they are filled two-thirds of the way up.

Bake for 18-30 minutes until risen and lightly golden.

Next is the fun part! After they have cooled for 5 minutes, spread the icing on top and decorate as you wish.