Cooking for the family can be stressful especially when weaning your baby. But shopping to feed your family homemade hearty meals need not be, with our top tips to tackle the (sometimes dreaded) weekly shop. Make use of our Family Portion Set of portioned BPA free, reusable containers by batch cooking* and freezing healthy meals to defrost on hectic days. Our healthy family meals are suitable for weaning babies and make ideal finger foods for baby led weaning.

*See our 9 Best Tips on Batch Cooking to get the most out of your weekly shop.
Stock Take
Take stock by noting what you have, and design a weekly meal plan around this rather than starting from scratch each week. Check use-by dates and pack opened foods or those closest to their sell by date to the front of the fridge or cupboards so they will be used up first.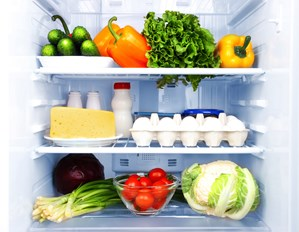 Stay Focused
Supermarkets have strategies to distract you as soon as you walk in the door. From special offers at the entrance to so-called 'bargains', it can be hard to stay on track. Avoid distractions by making a list. Buying on impulse shouldn't make up the bulk of your trolley. Try not to stock up on treats too often, no matter how cheap they are! It's better to introduce your tots to healthy alternatives from the start to form good habits.
Mummy Cooks Top Tip:
Be savvy about the bargains you pick up. Stock up on staples like rice, beans and dried cupboard foods when they are on offer and make use of seasonal offers.

Get the Kids Involved
Getting the kids involved can reduce stress and waste at meal times. Engaging your kids will get them excited to try the foods you buy. Being involved in the shop and writing lists with your kids will help you gauge what they like and will actually eat. This means less waste in terms of time and food at meal times.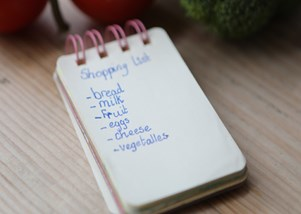 Mummy Cooks Top Tip:
Give each child their own list of groceries to find and collect. This will distract them from offers for sugary treats and reduce shopping time. Win-Win!

Use your Freezer
Make the most of your freezer; stock up on batch cooked meals with our stackable Family Portion Set to easily organise your freezer. They all use the same lid so no searching high and low for the right lid! Divide portions appropriately so you only defrost what you need on busy evenings.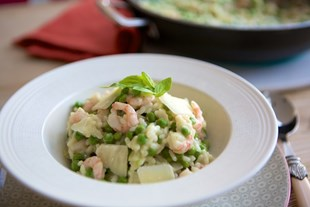 Don't be afraid of the frozen aisle- Frozen veg like peas and sweetcorn; even frozen prawns are great to have on hand when running low on fresh produce! Our Family Friendly Pea and Prawn Risotto is a great to use them up.

Be Prepared
Doing a little research before embarking on your weekly shop can do wonders to avoid being easily distracted. Get a general idea of your meal plan for the week to avoid being distracted by in-store 'bargains' that tend to be less healthy. If bringing the kids along, be prepared to say no as well. They will forget about it if you give them other tasks such as finding a particular product in the store for you.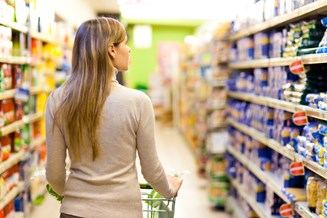 Mummy Cooks Top Tip:
A quick search on your supermarket's website will give you a heads up on their offers and fresh store produce.

Think Storage
Ensure you have sufficient space in the fridge and cupboards for what you expect to buy. When stocking up on dry staples such as pasta, rice, beans and lentils buy in bulk. It is cheaper in the long run once the sell by date is promising, and will ensure you always have a healthy base to any meal.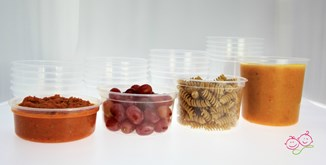 Mummy Cooks Top Tip:
Store opened dry goods in our stack-able Family Portion Set of pots to free up cupboard space. It will be easy to see what you have and when stocks are low.

Stay Seasonal
Know what's in season to ensure your family are getting the nutrients they need depending on the time of year. Seasonal produce such as fruit and veg is often cheaper too. The range of pots in our Large Mixed Set are ideal for freezing seasonal goods such as berries and chopped veg to ensure they stay as fresh as possible. Check out our tips on Benefits of Eating Seasonal Foods.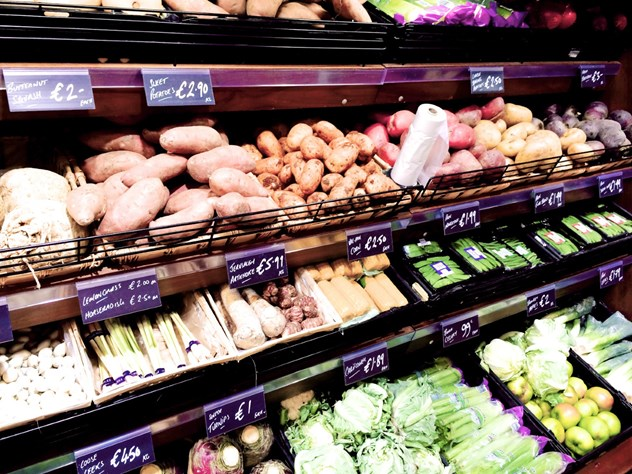 Mummy Cooks Top Tip:
Seasonal cooking can be fun! Get the family involved in the kitchen to explore the delicious range of fresh produce. This will get them excited to try something new!